Keys to Working on a Team Spring 2016
posted by: Mr. Bergquist
23 February 2016
No Comment
Key points for success working on a Team, from our building paper castles team exercise.  Here's the summary of the keys to succeeding as a team.  Let's remember them throughout the year as we work on different teams.

Communications
Focus on a goal / one idea
Cooperation – Agreeable
Open mindedness – Encouraging everyone to participate
Democracy – Everyone Contributing
Respect for each other
Collaboration
Assigning clear Roles – Dividing up tasks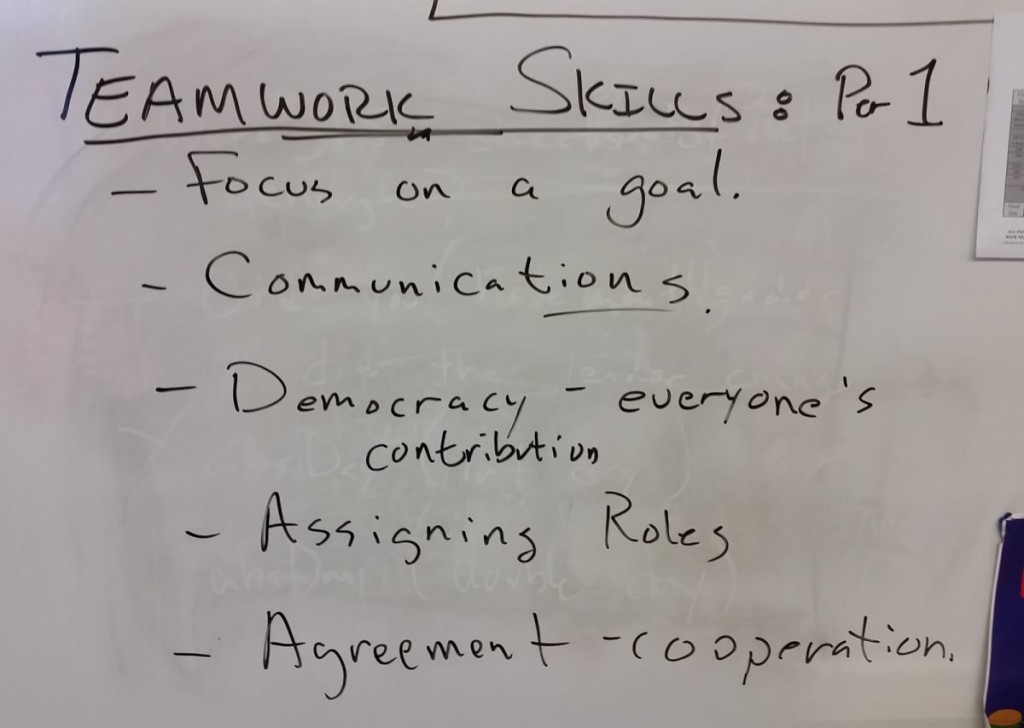 .
.