Chick Tech Event – UPDATE, January 30 & 31st!
posted by: Mr. Bergquist
14 October 2015
No Comment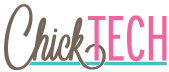 Chick Tech* is searching for 10th & 11th grade female students that are interested in technology.  Goodwill has partnered with Chick Tech to host an event in the near future on a Saturday & Sunday January 30th & 31st Moz Downtown Seattle. Let us know as soon as possible if you are interested (details below), registration & names need to be sent in by Friday January 15th! Note: this is not a SPS or Garfield HS event and you need to talk to your parents/guardians before registering or attending.
At the Chick Tech Event you would be participating in a variety of workshops including:
●           Smartphone Apps: Design and create your own smartphone app. Example project: An app to teach people how to speak Spanish.
●           User Experience: Get in touch with the Seattle community and help an organization improve their website through interviewing, sketching, and creating a digital prototype.
●           Websites: Design and create your own website.
●           Micro-controllers: Get crafty and create a project with a LilyPad Arduino, conductive thread, and other fun materials to learn about microcontrollers. Example project: Puppy plushy with a light-up heart.
●           Robotics: Build, program, design, and take home a robot.
●           Video Games: Design, create, and play your very own video game.
If you have are interested, talk to you parents/guardians first for permission and then you can register at:
http://seattle.chicktech.org/register-hs/ 
Please also let Mr. Bergquist, Mr. Fell or Mr. Williams (College and Career Specialist) know as well.
*Chick Tech is an organization that encourages girls pursuing technology-based careers as well as envisioning a safe, inclusive, and innovative technology future that includes equal pay, participation, and treatment of women.
Details:
- High School Poster
- Chick Tech Overview
- Chick Tech Website
- Chick Tech Event Permission Slip