Python Turtle House Practice
posted by: Mr. Bergquist
4 March 2012
2 Comments
15 Classwork Points. You will draw a house using turtle graphics. Divide it into functions (ex: roof(), door()) and to embellish it: add windows, etc.
Make sure that your house:
looks like some sort of building
each section uses a function (draw_door, draw_window…)
at least one function used more than once (draw multiple windows or multiple flowers in front of the house or something)
at least one interesting detail (door knob, intricate windows, smoke out of the chimney…)
creativity (use of color, intricate shape, cool design…)
Take a look at examples from last year to inspire you: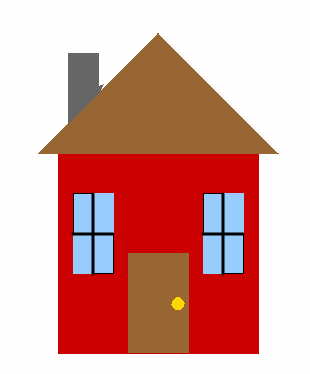 (Assignment leveraged from Ms. Martin's previous Intro to CS class – thanks much).